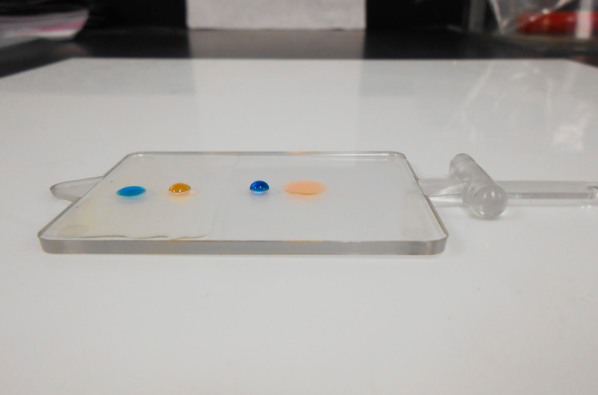 Akita designs and produces a wide variety of coatings including polymers, metals, and sol-gel (inorganic) coatings. Coatings are used to protect substrates from degradation, contamination, or corrosion, to incorporate chemical sensing features, to control permeation of water or oxygen, to impart color or hardness, or to increase or prevent wetting of the material by water or oils.
Akita coatings can be applied to a wide variety of substrates including flat substrates (glass, paper, plastics, metals), curved surfaces, and small particles. Coating methods we employ include spray, flow, dip, and brush coating, electroless metal deposition, vapor deposition, rod and blade coating, and monolayer coating of surfaces. Coating thicknesses can range from nanometers to millimeters depending on the materials and method employed. Coatings are cured (hardened) by a range of methods including chemical crosslinking, thermal curing at room temperature or elevated temperatures, and photo (light) curing.
Nearly any product can be improved with the right coating – call us today to discuss how we can improve your product!